Welcome to Crestview Park Free Methodist Church!



Worship hours
Sunday School:
9:30am - 10:30am
Sunday Worship:
10:45am-12:15pm


Akwaaba, aaniin, hello, bonjour! We are a diverse and vibrant congregation with ministries and activities for all ages. Located in the St James - Crestview, the West side of Winnipeg, Manitoba, Treaty 1 land in Canada. We have been a part of our community for over 40 years and we seek to impact both our immediate and global communities with the gospel of Christ.

Remember that Jesus loves you just as you are and that you are always welcome in our church.

"For the Son of Man came to seek and to save what was lost"
- Luke 19:10

If you are a first time visitor, help is serve you better by filling out the contact us form and letting us know, in what way we may be of assistance.

We are also on Facebook - so there are many ways to connect with us! And if you wish to know our Saviour better, then we welcome and encourage you to join one of our fellowship groups or to come and worship with us.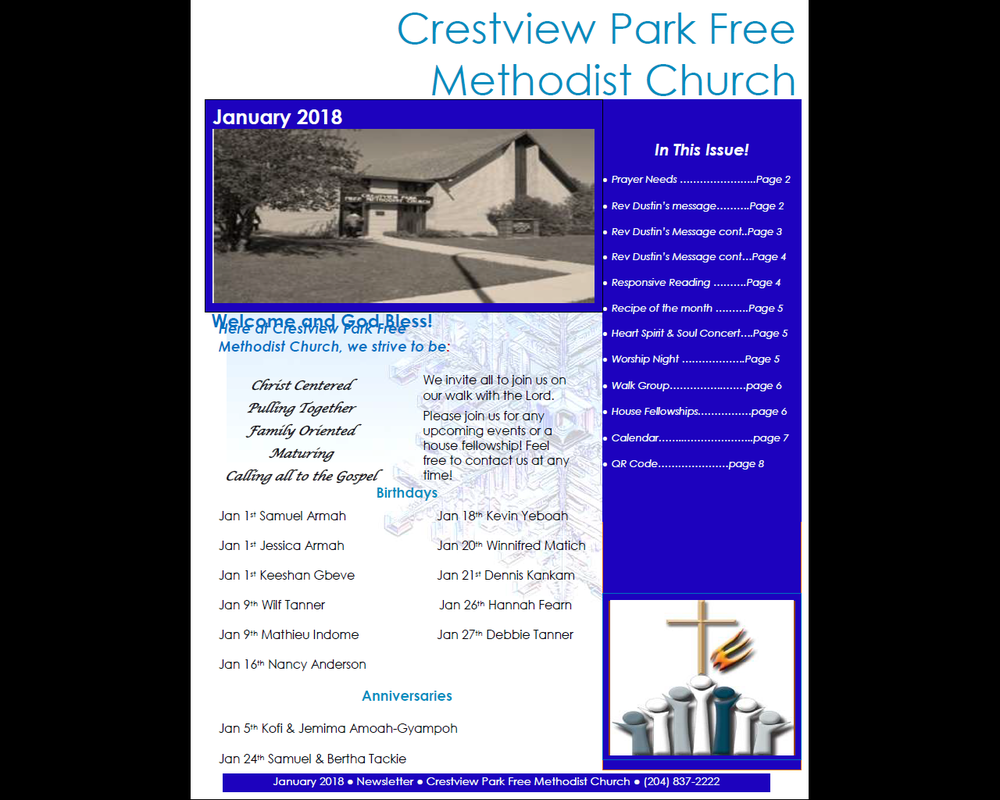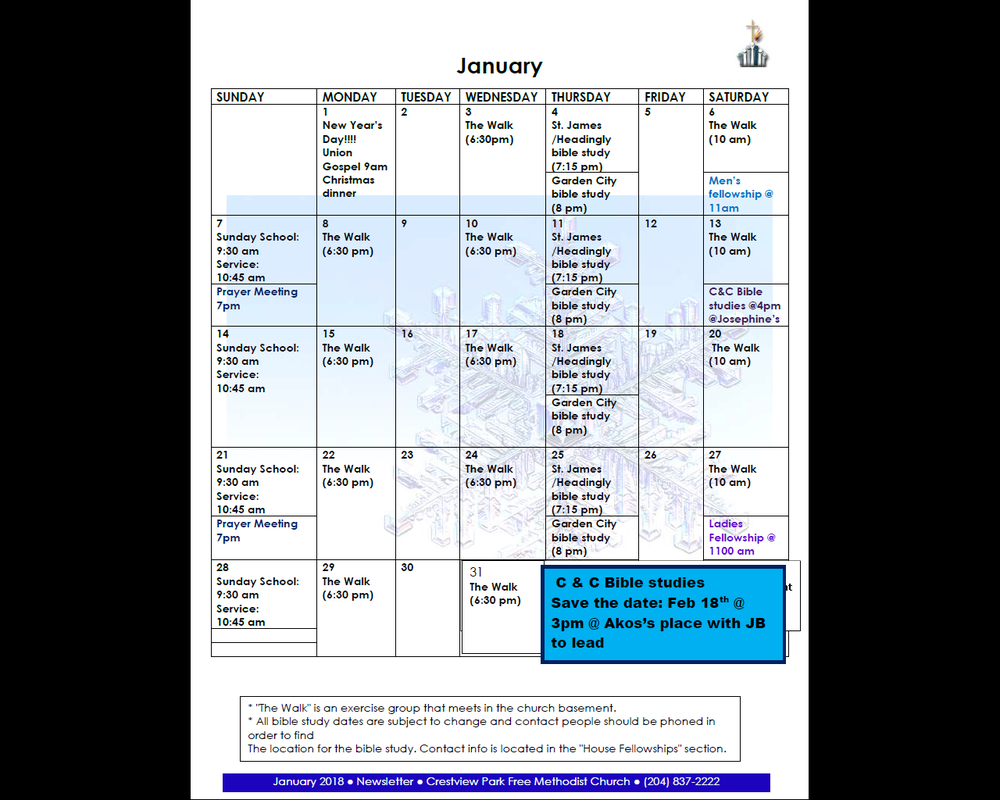 Here at Crestview Park Free Methodist Church, we strive to be:
Christ Centered
Pulling Together
Family Oriented
Maturing
Calling all to the Gospel